What in the earth should be the silliest complain that you happen to hear from a girlfriend about her guy? It is nothing but the complaints about him that he didn't care for her, plus he got some affairs with some other girls. It is a usual thing to hear about every boyfriend to hear. Before falling into a relationship he was very close to me and always tried to be with me every time. But now, he seems to be away from me.
It is just an illusion that every girl feels and what they are talking is just absurd. Because, when a girl got a boyfriend, what is happening is that her mind and her thoughts will shrink and it is this guy who is going to be the hope and the whole world for her. It seems that she will be asking for anything and everything to this guy. He will feel it comfortable according to his mindset.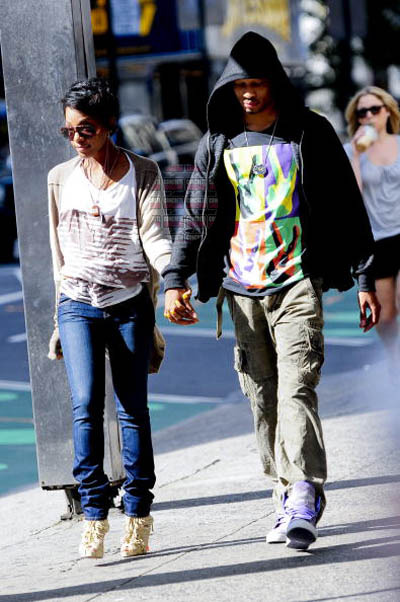 If the boyfriend is a real tough guy, he may be supportive for the first few occasions and later he will warn her to be serious in relationships and never do kidding like this. This will be mistaken amongst most girls and they will complain that her boyfriend having affair with some other girl or nowadays he does not care for her. It is also said among guys that, this is just a trick to make the guys closer to their girlfriends. They always want these guys to be so close to them in anything and everything. To ensure that they are supporting their girlfriends in everything, they are always making these stupid comments and this might be irritating as well.
Did you ever felt the love of your boyfriend, when you are in a pathetic situation? If no, you must have to feel it. That should be the situation you can feel the true love of your boyfriend. How does he respond to the situation? How he makes throw him selves into regardless of the consequences that he has to face etc are the point of concerns over here. This should be the better and probably the best situation to understand the true love and there also you cannot say blindly that he doesn't love you.
Suppose that your only support in the family was your dad and he met had a stroke the other night and had to rush to the hospital. Your final resort was your boyfriend and you called him and texted him over the phone. He might be at some remote area and he might not happen to reach the spot on time. There is no point in complaining that he caused your dad's life. It was all that situation demanded as per the fate of your dad is concerned and it had nothing to do with your boyfriend.
To conclude, it is not just being with you all the time or calling you sweet names or just telling you I love you frequently defines the token of love. The true love is the one that must arise from the heart and it is the bonding between two hearts which cannot express in words and both the individuals feel themselves that the other person loves me from the bottom of the heart.
Save